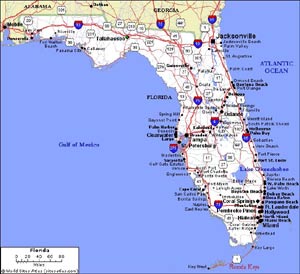 The State of Florida is located in the southeastern region of the United States of America. Most of the state is a large peninsula with the Gulf of Mexico on its west and the Atlantic Ocean on its east. Much of the state has a humid subtropical climate, except for southern Florida, where the climate is tropical.[3] Florida was named by Juan Ponce de León, who landed on the peninsula on 2 April 1513, during Pascua Florida (Spanish for "Flowery Easter," referring to the Easter season).

Source:


1 - Sheraton Vistana Resort - Orlando

Class :
No of rooms : 1682
City : Orlando
Address : 8800 Vistana Centre Drive, Orlando, Florida 32821, United States
Completely furnished and fully equipped, the villas provide a welcome retreat with all the conveniences of home and daily scheduled transportation to all 4 Walt Disney World Resort theme parks, free o more ...
| | | | | | |
| --- | --- | --- | --- | --- | --- |
| The city of Orlando is the county seat of Orange County, Florida. According to the 2000 census, the city population was 185,951. A 2006 U.S. Census population e ... more | Miami Beach is a city in Miami-Dade County, Florida, United States. The city was incorporated on March 26, 1915. Miami Beach has been one of America's pre-emine ... more | Key West is a city and an island of the same name near the southernmost tip of the Florida Keys in Monroe County, Florida, United States. The city encompasses t ... more | Miami is a major city in southeastern Florida, in the United States. It is the county seat of Miami-Dade County. Miami is a gamma world city with an estimated p ... more | The Emerald Coast (part of the area that is sometimes referred to as the Redneck Riviera) is an area in the southeastern United States on the coast of the Gulf ... more | |