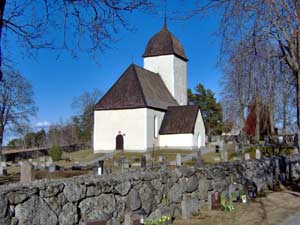 Märsta is a suburb of Metropolitan Stockholm, and the seat of Sigtuna Municipality in Sweden. Märsta has 22,548 inhabitants out of a total 36,937 (Sep. 2006) for the whole of Sigtuna Municipality.

The town is probably best known for its airport, Arlanda. Märsta is situated very close to Steningevik, which is a bay of the lake Mälaren. The center of the town is located in a valley called Märstadal and the area Sätuna, which also holds the train station of the town. The rest of the town's buildings spread upon and below the hills that form the valleys in Märsta. The stream that flows through the town out to Steningevik is called Märstaån. It is also located along the motorway E4 about 37 km north of central Stockholm, 33 km south of Uppsala and about 4 km from Arlanda Airport.

Source:

Märsta places

Other areas
Mälarhöjden
Märsta


Stockholm - Arlanda Airport
Stockholm-Arlanda Airport is continuing to position itself as the centre of Scandinavian communication. 47 airlines reach 120 direct scheduled destinations in 40 countries from Stockholm-Arlanda Airport. There are many alternatives if you are travelling to or from Arlanda, no matter where you are going and where you live. The airport has underground stations for both long-distance trains and high-speed shuttle trains, as well as airport coach and local bus services. There are ample parking facilities, both in front of the terminals and some distance away. You can also choose from among numerous taxi or car hire (rental) companies that serve Arlanda.