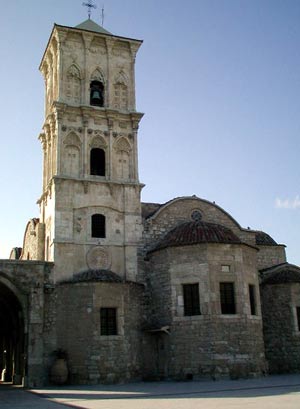 Taking the old Larnaca – Dekeleia road, the beautiful village of Voroklini can be seen deep in the left side. On the right side you find yourself facing the beach of Voroklini. It is a village of the Larnaca district, about 8 kilometers north-east of Larnaca, its south coastal segment belonging to the geographical region of Larnaca's plains and its north segment being an extension of the region with cretaceous limestone. The village is located at an altitude of 50 meters above sea level and at the foot of a small plateau.

The village of Voroklini lies around 8km East of Larnaca town and has become one of the islands most popular residential locations. The main contributing factors to this are it's accessibility to Larnaca town and the countrys main international airport, it's picturesque setting and it's easy going atmosphere.

A small cluster of hills provide the back-drop to this stunning village. If you take the short drive or (for the more energetic) the pleasant hike to the top on one of these hills, you will find the small church of Profites Elias. From this vantage point you can see spectacular views of Larnaca bay to the front, fields and meadows to the rear and the surrounding villages of Pyla and Livadia to either side.
Voroklini places

Other areas
Ayia Napa
Larnaca
Limassol
Nicosia
Pafos
Protaras
Voroklini


Voroklini Village
Find details on where to stay, how to get around and what there is to do while you are here. For new residents of Voroklini we have information on local educational establishments, property consultants, sports clubs, local amenities and much, much more !

Voroklini Cyprus
Through our web pages you will enjoy a magical journey in our village that combines old and new. There is the old settlement at the feet of the mountain where historical memories are kept as treasures. The narrow alleys with the traditional houses follow traditional architecture. There is also the new and modern settlement that reaches the cosmopolitan inshore with its sandy beaches and its crystal waters near the luxurious hotels and restaurants. This footpath has been awarded with the first National Award of Architecture for it its ideal for walking.